It can be argued that photojournalism is the most universal form of mass communication. Writing and speaking both require the knowledge of a specific language, but the visual image can in many instances be understood by anyone. Facial expressions, emotions, movement and body posture as well as composition, light and shadow can tell a story in the same way that words can.
Gifted journalists have an art for telling stories. Likewise, a good photojournalist has to learn how to tell a story by merely using images rather than a specific language or writing style. Unfortunately, good stories just don't happen. They take planning and some type of structure.
Before you start photographing a story, I suggest you consider what type of shots you might need to tell it. Basic stories will usually include the elements of introduction, plot/body and conclusion:
Introduction – shots that put the rest of the images into context. These shots introduce important characters that will follow, give information about the place where the story is happening, set the tone that the story will be told in and introduce the themes that the story will feature.
Introductory shots need to lead viewers into the body of the story. If you think about a good novel, it's often the first few paragraphs that determine whether people will buy and read the book in full or not – the same is true with visual stories. Introductory shots should give people a reason to go deeper into the story.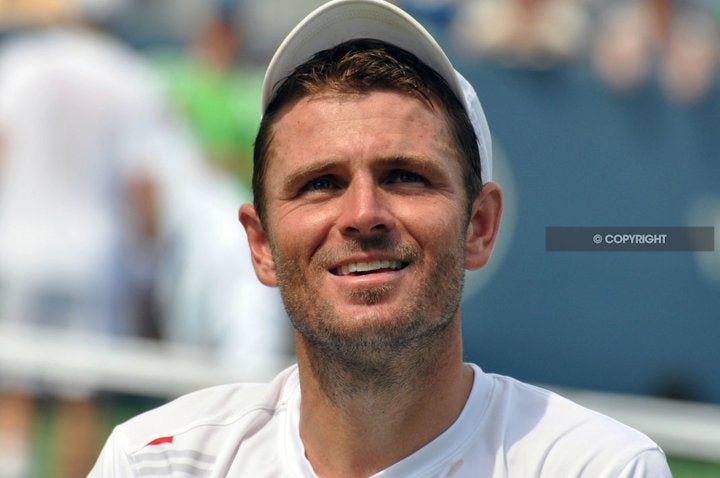 Plot/Body – good stories are more than just empty words. They explore ideas, feelings, experiences etc. on a deeper level. Plot shots will probably make up the majority of your photographic story. They show what happens but also explore themes, ideas, and emotions.
Some photographers write themselves a 'hit list' of shots that they want to get in a given day (this is what I do for a specific tennis match) while others do it more informally in their mind – but most good photographers have the ability to not only take good spontaneous shots but also are quite intentional about getting the types of shots that they need.
Themes – a good sports photojournalist will build a theme by focusing upon a specific player or players, particular teams while weaving the salient aspects of the contest through visual context. Some photographers will provide a setup or start by illustrating pre-game or pre-match preparations and then focus on the emotional highs and lows during the contest; individual effort, the struggle, battle, the conflict through the journey, and finally … victory or defeat. If the phrase, "a picture tells a 1000 words" is accurate ….the photographer's primary objective should be to allow the camera to do the communicating.
Talented journalists will weave their story by using a specific theme or themes. They can be visual themes, stylistic themes, locational themes; emerging themes, or a combination of each. Personally, when shooting sports, I like to tell my story via a more "relational theme".
Conclusion – good story tellers are quite intentional about the way they end their stories. Last impressions count and it's worth considering what lasting image/s you want to leave with the viewer of your photos. Like a good story teller, a photojournalist needs to include a beginning, a middle, and an end, but most importantly, make the visual narrative complete. Some writers like to leave their readers asking more questions or with a feeling of wanting more. I on the other hand try to leave my viewers feeling not only satisfied, but extremely pleased with the visual experience.
In regard to the following photo story, I'll set it up by saying it's the Quarter Final match between two very intense and competitive tennis professionals - Mardy Fish and Andy Murray. Fish had been battling back from a series of illnesses and injuries that knocked him out of many matches in 2008 and 2009 and was finally gaining some confidence in 2010. That being said, Mardy won a handful of matches at lesser venues, but still had problems beating top 10 players players. Mardy was granted a Wild Card just to enter the tournament. Fish"s career was obviously at a turning point and he would soon have to make a decision on whether to continue fight to stay on the ATP Tour or retire. Murray on the other hand was not only a rising star, but ranked 4th in the world and seeded 4th in the 2010 W&S Open Masters Series 1000 Tournament held in Cincinnati. Despite playing the match on a brutally hot and humid August day in the Queen City, Fish's was playing a guy who was riding high after a major win at the Rogers Cup in Canada the week before. The winner would meet 9th ranked, Andy Roddick, in the semi finals.

(WC) Mardy Fish d. (4) Andy Murray 67(7), 61, 76(5)
Fish went on to beat American Andy Roddick in the semi finals 4-6 7-6 6-1
Rodger Federer beat Mardy in 3 sets in the final 6-7 7-6 6-4