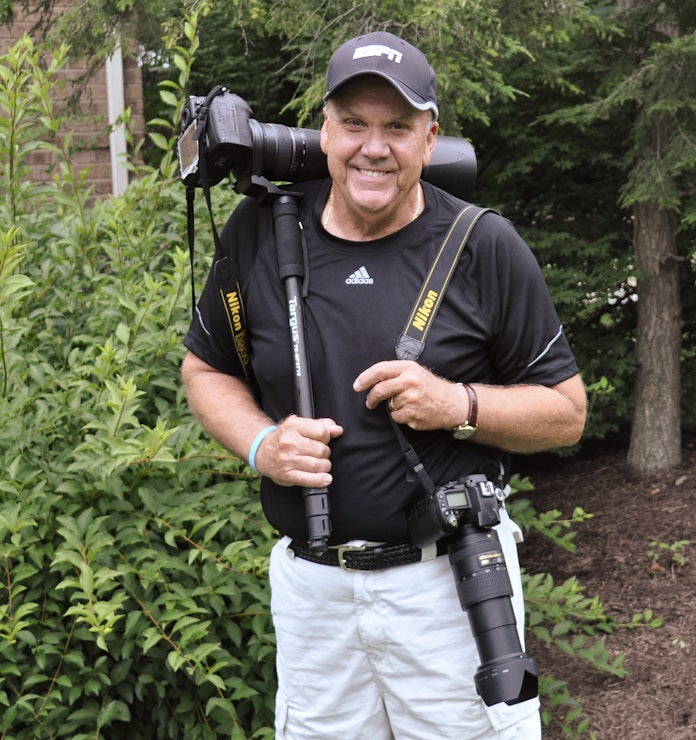 Welcome to my photo site ....
I really wish more people would take pictures. In a way, photography is like music. There are no language barriers or cultural restrictions so people can communicate with other people around the world with a simple image.
One of my favorite photo artist's was Ansel Adams. He said ...
"A great photograph is a full expression of what one feels about what is being photographed in the deepest sense, and is, thereby, a true expression of what one feels about life in its entirety."
Adams goes on to explain that photography isn't so much about what others think about a picture as it is about what you see or visualize as a photographer through your lens. Ansel Adams proclaims that he was a photo artist.
He said, "I don't take pictures, I make pictures."

With all the joy, beauty, adventure, movement, and emotion that makes up life, I've been inspired to experience it through the lens of my camera.
Photography has been a primary interest of mine throughout my entire life. In fact, photojournalism was my minor in college and although I have had a camera in my hand ever since I was young, it wasn't until I retired from the corporate world that I fully became engaged in the art form. My primary focus is on professional sports, entertainment, and commercial photography, but I also accept assignments for modeling portfolios as well as senior/family portraits. I reside in Cincinnati, Ohio, I am an independent freelance photographer that works on assignments for a variety of media outlets including, ESPN Magazine, World Tennis Magazine, both the ATP and WTA tennis tours, the Laver Cup, Tennis Fantasies, Icon Media, the LPGA, Game Day Communications, Western & Southern Open, as well as international online and print outlets.
Established in 2013, Ken Munson Photography specializes in producing high-quality images and will ensure that your special occasion is relaxed, professional and trouble-free. We provide a secure and easy-to-use online store for purchasing professional print and digital products that you will treasure forever.
Visit my "Gallery" section on the site for examples of my work or contact me directly to discuss a specific assignment. In the meantime, I hope you enjoy the site. This is my life in focus!
Here's to ... "Sharing My Eye",
Ken Munson